Vienna
Each year millions of tourists come to see Austria's capital and wander through the imperial past. In gerenal I'd say that they mainly keep in the first district and around (Vienna has 23 districts which are roughly going clockwise with some irregularities). But Vienna is very diverse and offers places which might surprise you but you have to know about them or someone showing them: to walk off the beaten track. And I experienced myself that even at small places with numerous tourists, as soon as you leave the beaten track you can enjoy silence and explore nice spots.

However, I try to combine now the imperial route (which in fact is impressive and beautiful) with some suggestions what else to see or where to go and also show how Viennese people spend time in their city:

The Ring is encircling the first district and along (and inside) are most imperial buildings (Parlament, city hall, Museums, University, Votivkirche, Heldenplatz and more). Indeed, the center is impressive and worth to see, therefore I also do not want to leave them aside but try to give some additional information (in the fotos).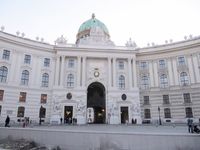 The entrance but if you head left you reach other areas
Also in the Hofburgcomplex area is the stable of the Lipizzaner horses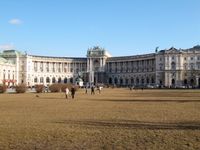 Burgtor on the right in front of Hofburg
Burggarten behind the National library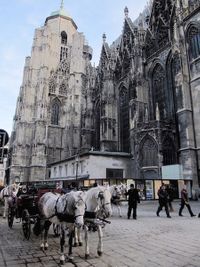 The main waiting spot for Fiakers: beside the Stephens Cathedral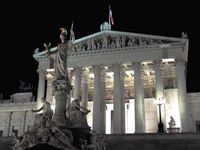 The parlament, where sometime demonstrations are passing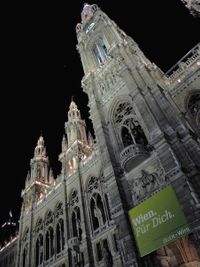 There is always something going on. In winter always ice skating
Hofburgtheater in front of Rathaus
One of the most visited sights in Austria: Schönbrunn
The inner garden of the University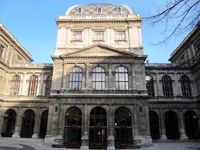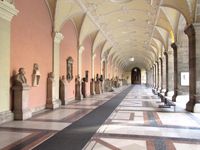 The hallway on the side of the inner garden
Inside, coming from the entrance...
and ...an ordinary corridor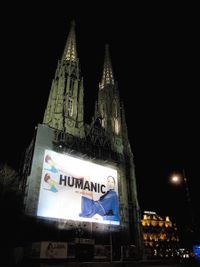 The Votiv church beside the university
The Belvedere, where the Austrian State Treaty was signed 1955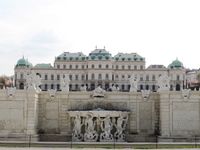 At the beginning of Belvedere...
But Vienna offers a lot more – but you have to know. Viennese people spend time outside when possible. In case you stay in the center for example the Museumsquartier (MQ) housing couple of museums, gastronomy and a concert hall. But people simply go there (and also take their food/drinks) with them and spend time there.
What is also very popular is Donaukanal. You can imagine OK16 here but much much bigger and with a water way from the Danube there.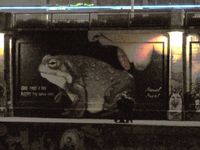 Along the Donaukanal is a lot of art and graffiti
At the ceiling when entering MQ
For a better idea there are two clips to get a better impression of MQ and Donaukanal:
Another popular place is Karlskirche, where I also spend time because I live close. Either for reading, watching and in summer time there are small events going on.
Not far away is the Naschmarkt, a market where you can get all kind of food and more. Somehow nice, but IMO too overcrowded and I feel too stressed with all these masses... At one end is Secession, what you can find on the Austrian 50 Cent coin (by the way, did you realise that € banknotes do not have specific people or buildings on them but only random, not real existing bridges? That's because these 19 countries could not compromise in what persons and/or buildings to take for 7 banknotes ;) But every country can make its own coins and take traditional/national symbols). And on the other side is during the week a parking lot but on every Saturday a fleamarket, where I love to go to. There are also some famous buildings, designed by Otto Wagner, who is responsible for numerous buildings; also some Metro stations, which are in gernal minimalistic respectively pragmatic but some have exits/entries designed by him.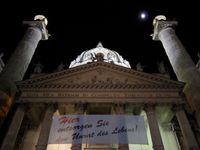 In front the church is a fountain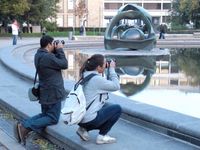 Also popular for tourists
At Metrostation Karlsplatz designed by Otto Wagner
Otto Wagner building at Naschmarkt
Kahlenberg respectively the northern part of Vienna. Either you make a hike or go by bus there. On the outskirts you might get the impression to be on the countryside but it still Vienna. The further up you get the greener it gets. Winegrapes grow there and in autumn you can drink "Sturm". On the top you have a great view over Vienna and the Danube with the island dividing the main part for commercial shipping and fast stream and the quiet part for recreation. Water quality is good and you can swim there.
The grapes and the Danube
Great for hikes or just hanging around
On the top. Donauinsel is dividing the Danube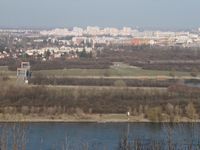 On the other side are 2 of the biggest disctrics of Vienna
Loewenbruecke Nußdorfer Wehr
Donauinsel is very popular for meeting, biking, skating, etc In the south is a wake board lift (see below). Donauinsel is also very popular for going out. When you watch  the clip you'll see "Tanz durch den Tag" and it was a huge success and masses of people went there. The series still exist but not there any more. However, it gives an example of the popularity of the place which also used for going out. See to get the atmosphere:
This gives you a rough idea of Vienna. In case you are interested in something else or specific, please feel free to contact me: go2reach@poechali.world